Punk Security is accepted onto the Cyber Runway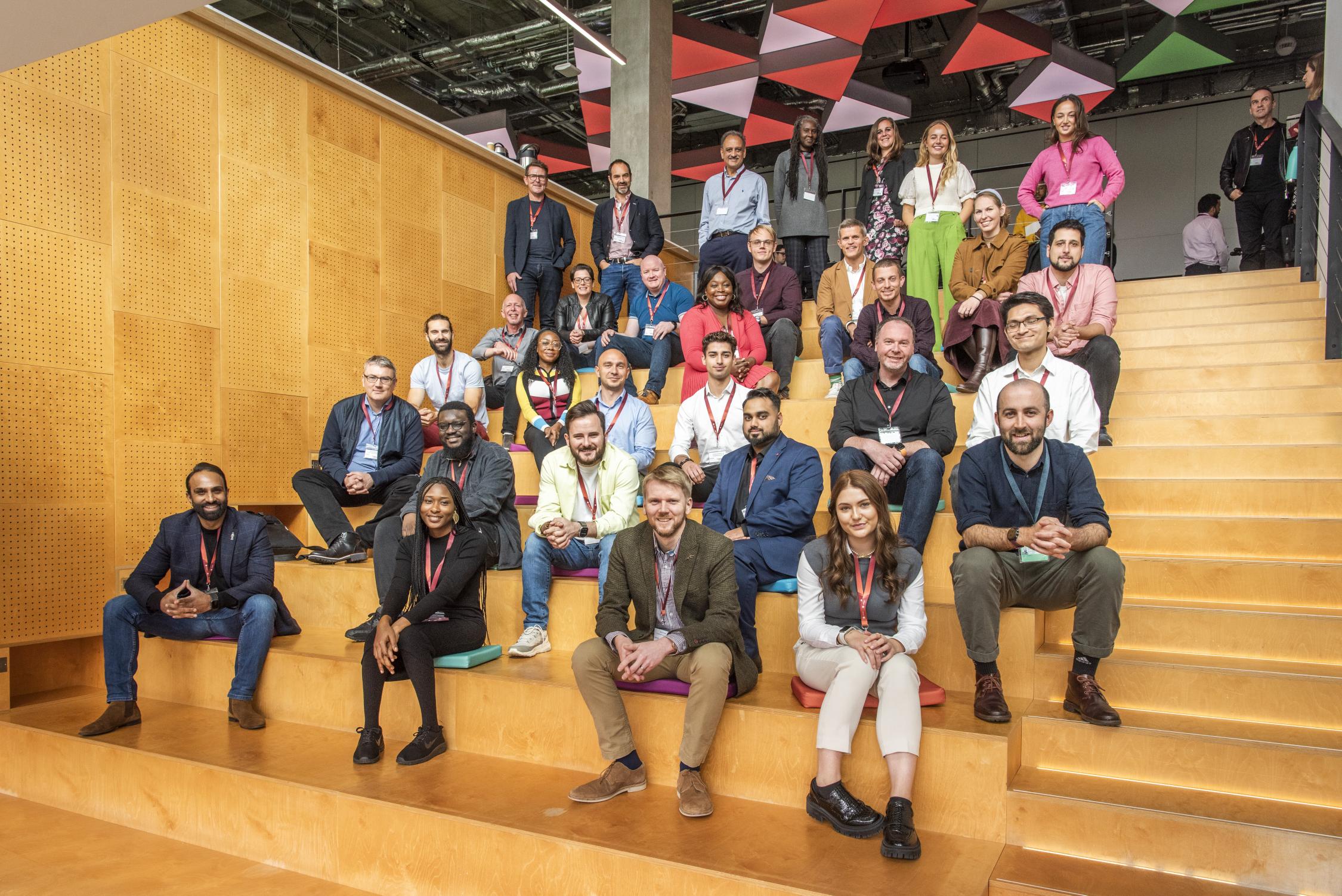 The Cyber Runway 2023 GROW cohort
---
We are absolutely delighted to announce that we have been accepted onto the Cyber Runway GROW cohort, organised by Plexal on behalf of the UK Government.
---
Earlier this year, we took the plunge and applied for Plexal Cyber's Cyber Runway programme and, following a rigorous selection process, are absolutely delighted to announce that we have been accepted! We now join their latest cohort, along with 22 other cyber businesses on the "Grow" stream.
So, what is Cyber Runway?
Cyber Runway is the UK's largest cyber accelerator. The programme is delivered by Plexal and funded by the Department for Science, Innovation and Technology (DSIT) in partnership with Deloitte and the Centre for Secure Information Technologies. It supports the most promising innovators at various stages of growth with a view to address some of the biggest challenges facing Cyber Security, such as diversity and inclusion and regional representation. On this cohort, 50% of companies are based outside of London and the South East, 50% are female-led and 43% are ethnic minority-led.
Saj Huq commented:
"In light of evolving threats and the challenges facing our critical national infrastructure, it's important that we continue to seek new opportunities which leverage the benefits of emerging technologies and address the needs of government and industry at large through close collaboration and partnership.

We're excited to welcome two cohorts to Cyber Runway's Grow and Scale streams, helping some of the UK's most promising young companies to develop their technologies, and in turn strengthen the UK's digital economy and drive greater cyber resilience."

Saj Huq, CCO and Head of Innovation at Plexal
What does this mean for Punk Security?
Punk Security has seen fantastic growth over the last two years and we hope our acceptance into this UK Government sponsored growth accelerator will allow us to reach more customers and build out our training arm.
Throughout the programme, the team here at Punk Security will have access to a heap of support options:
Virtual and in-person business masterclasses

Mentoring, engineering support from CSIT and access to CSIT's data and testing centre

Technical product development support

Opportunities to connect with international cyber hubs

Regional events – previously held in locations including Cardiff, Belfast, Yorkshire, Glasgow, Edinburgh, Dundee, Lancaster, Scarborough and Harwell

Connections to investors and corporates to fuel growth
Along with stream-specific activities, Cyber Runway will also connect the cohort with investors, security leaders and the government to support them in developing technologies which address commercial needs.
Melissa attended the launch event at the Plexal HQ
Melissa had the honour of attending the launch event at Plexal's Stratford HQ last week, meeting the other businesses in person and seeing the inspiring Kirsty Hulse give a workshop on how to connect better with audiences.
"Meeting so many other cyber startups was inspiring. The UK has a huge and diverse range of cyber security talent and passionate entrepreneurs who are trying to innovate in this space. I felt very privileged attending the event and we're all really excited to see what the programme has to offer."

Melissa Gurney, Punk Security
The official Plexal press release can be found here:
42 startups unite with shared mission to Grow and Scale across cyber market (plexal.com)
For more information, email us at

[email protected]

or call us on 0161 660 3545