IWD23 DigitALL: Innovation and technology for gender equality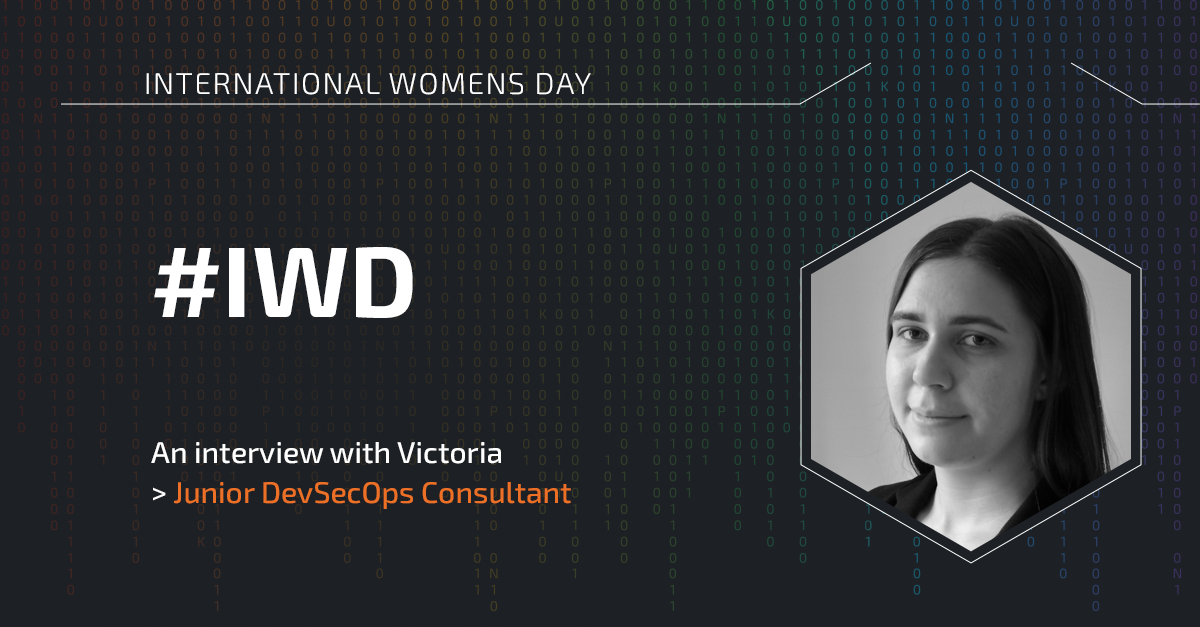 ---
We interviewed our newest member of the team, Victoria, for International Women's Day 2023
---
Earlier this week, Punk Security's Melissa caught up with our newest team member Victoria to find out a little more about how she forged her career in cyber security as a DevSecOps engineer and what her thoughts are on encouraging more women and girls into tech roles.
Have you always wanted to work in tech?
"I actually wanted to be a doctor at first. I even started to prepare for the UCAT exam, but I've always had an interest in computers, how they worked etc. and would take my old laptop or electronics apart to find out how they worked. While at secondary school, I found out from a friend there was a programming club after school and being interested in tech I joined. It made me realise I loved programming, and this changed the direction I wanted to take my career."
Your current role at Punk Security is Junior DevSecOps Engineer. What motivated you to pursue a career in this field?
"I wanted to become more involved in the whole development of a project. Not just programming, but everything else around software, deployment, security etc."
In your opinion, how can the tech industry better support and promote diversity and inclusion, particularly for women in tech/DevSecOps?
"I think many women and girls can be discouraged from pursuing careers in tech due to them being traditionally viewed as male-dominated fields. Perhaps offering classes in schools aimed at girls to break down gender stereotypes of women being less suited to technical and analytical work is something that would encourage more to look to tech/programming as a future career goal. As well as encouraging girls in schools and colleges to get involved with technical subjects and initiatives, making training more accessible to mature female students through flexible arrangements would perhaps help make career transition possible for more women (particularly those with parental responsibilities)."
What advice would you give to other women and girls who are interested in pursuing a career in DevSecOps?
"Find out the basics of what you need to know. Take extra classes, watch YouTube tutorials, and use the tools yourself. Get a feel for how they all work together."
For more information, email us at

[email protected]

or call us on 0161 660 3545