DTX EU 2023 - Return of the Punks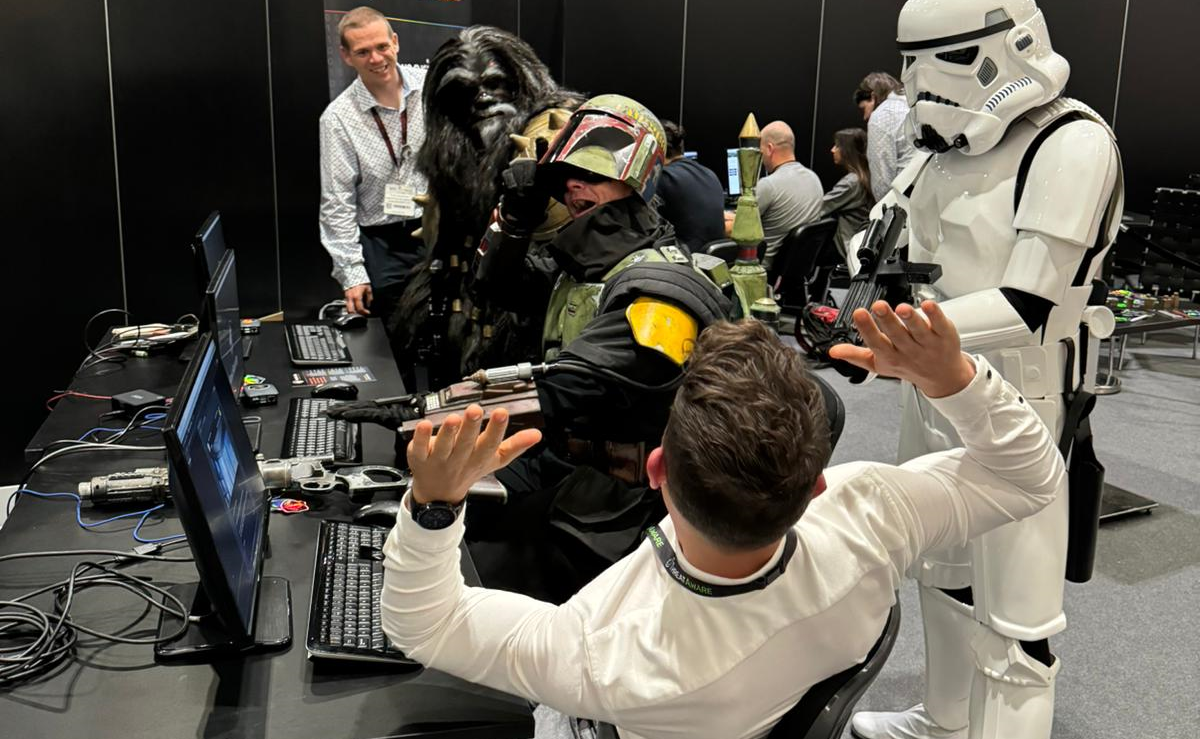 ---
DTX Europe invited us to host an interactive feature for their attendees to get a hands-on cyber experience.
---
This October, Punk Security had the honour of being invited to exhibit at DTX Europe to provide an interactive feature for attendees to really get hands-on with cyber security. We brought with us 6 CTF terminals, with a lockpicking area for those waiting to have a go and we were certainly kept busy.
Each terminal consisted of a RaspberryPi running Raspbian. Players of our CTF connected to our own platform via an incognito browser and were presented with the choice of 4 challenges, each with a different focus. These were:
CISO Simulator
GTFOBins
Jenkins
Leaked Secrets
Some of you may recognise some of these challenges from our previous CTFs at UK Cyber Week and our May 4th Birthday CTF, but for DTX we brought something extra special.
What is CISO Simulator?
Our shiny new CISO Simulator went down a storm and was by far the most popular challenge across the two days. Overall, 140 players attempted challenges, with some even coming back multiple times. Out of that 140, 41 successfully completed CISO Simulator, 14 completed GTFOBins, 26 completed Jenkins and 5 completed Leaked Secrets.
The CISO Simulator is our latest creation and since being deployed to beta, we have received overwhelmingly positive feedback. Whilst the other CTF challenges appeal to a technical audience, mainly with knowledge in linux, the CISO Simulator allows for a much larger range of technical levels to get involved.
The aim of the game is to survive 6 months of probation as a newly employed CISO with a realistically extremely limited security budget. If you take on too big of a financial hit through cyber-attack as a result of poor security spending decisions, you're fired! (points finger in a Lord Sugary way).
We had a huge mixture of people take on the challenge, from those right at the beginning of their cyber career to seasoned CISOs and heads of IT. Feedback across the board was brilliant.
Simon's talk on gamified learning
On day 2, Simon Gurney took to the DevOps Excellence stage with his talk on the why gamification works so well for delivering engaging, memorable training experiences within cyber security. If you missed it, don't worry! We will be sharing the link as soon as the recording has been made available.
We loved meeting so many people passionate about cyber and are thankful for the opportunity to share the virtue of a sensible, balanced approach to cyber security! It's incredibly rewarding to hear from both technical and non-technical players who left the Punk Security stand having learnt something new from our challenges.
Throughout the conference, our team handed out around 160 of our flashy punk badges and heaps of our shiny stickers, so keep a look out for the Punk Security Zebra on a laptop near you!
Everyone who successfully completed a challenge were entered into a draw to win a Star Wars Lego set and we send a huge congratulations to the winner!
Keep an eye out on our socials for updates on our CISO Simulator and future CTFs. Our upcoming events can be found on our events page here.
Were you at DTX and had a go at one of our challenges? We would love to hear from you about your experience! Drop us an email at [email protected] with the subject "DTX CTF Player" and we will be in touch.
Thank you to everyone from DTX Europe who invited us along and helped make this happen. Also thanks go to our own DTX Punk team Victoria, Alex, Melissa, Simon and Pete.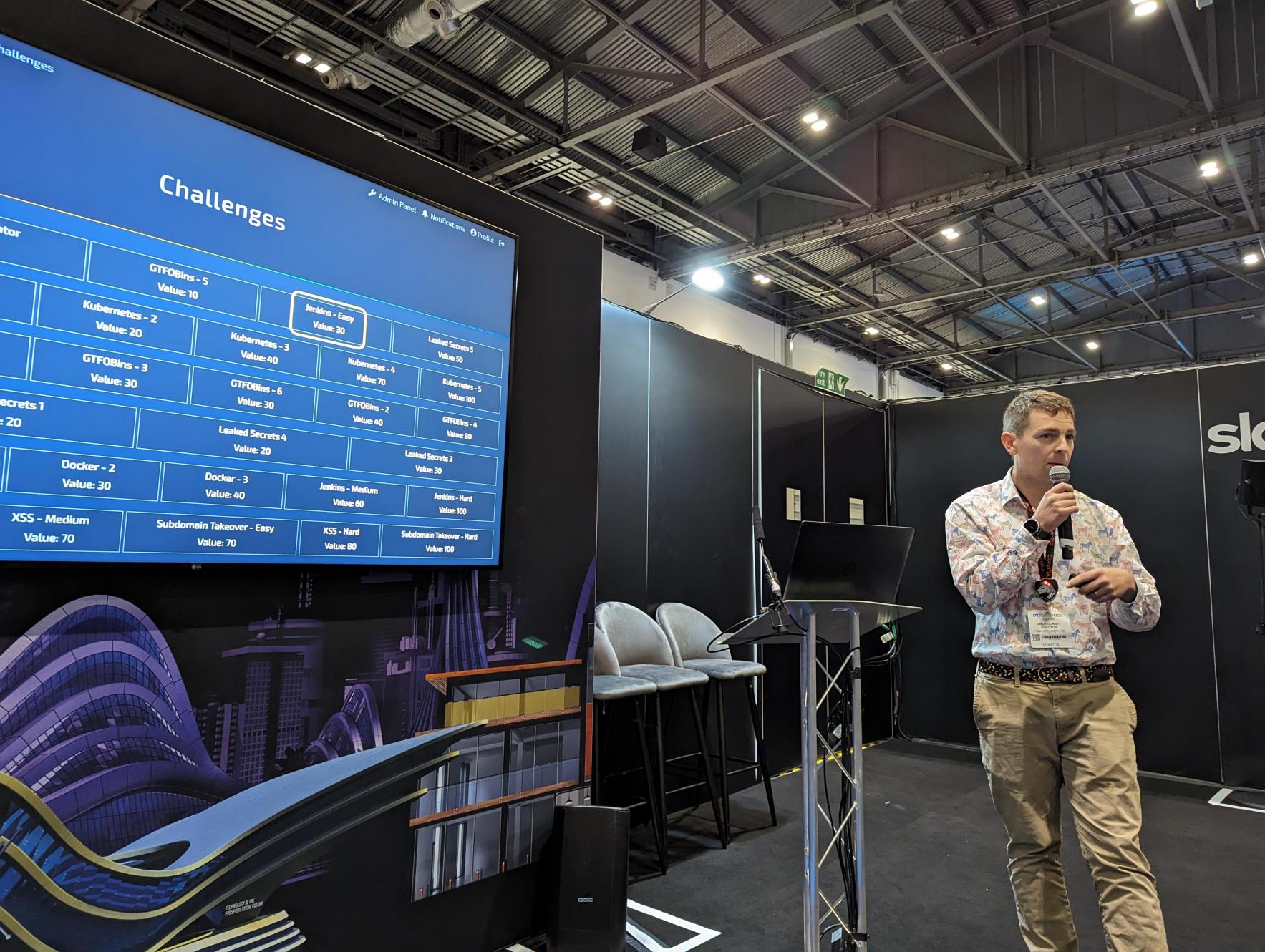 For more information, email us at

[email protected]

or call us on 0161 660 3545