Punk Security turns 1 year old!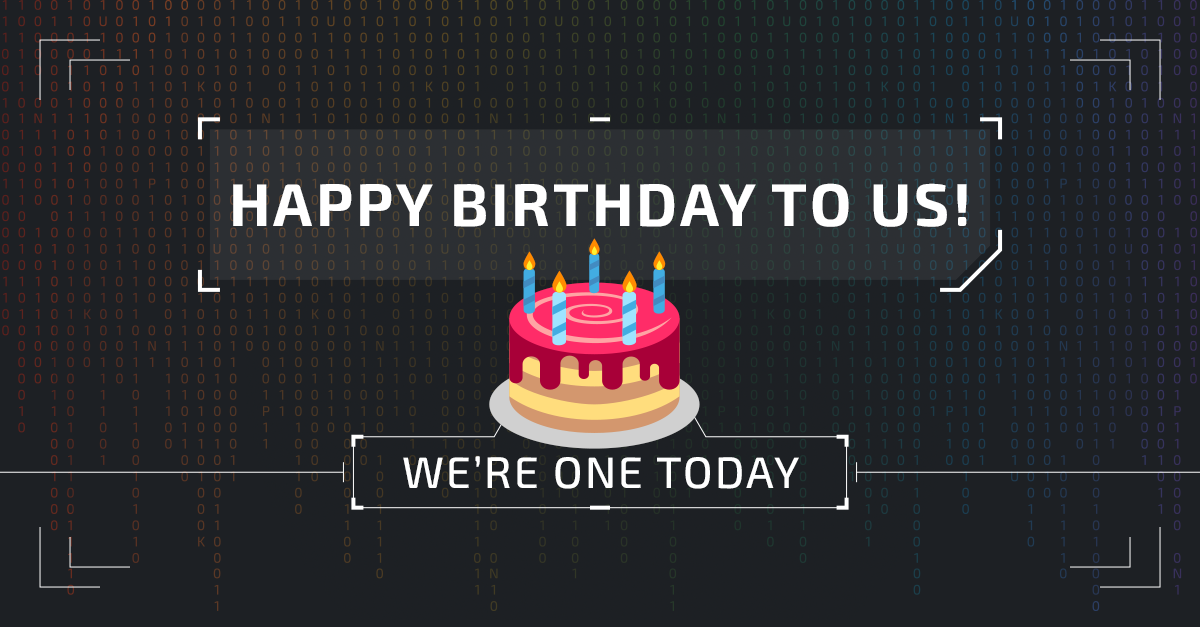 Happy Birthday!
---
Punk Security is officially 1 year old!
We had a Q&A session with our very own Daniel Oates-Lee to discuss the journey so far and what's next for Punk Security.
---
Today marks the 1 year anniversary of Punk Security, on Star Wars day no less! It's been a fantastic year for the team and we are excited to see what the next 12 months holds for us. We've met some amazing people and had the privilege of being able to attend and speak at a number of events and we are looking forward to doing all that and more this year!
As part of the celebrations Daniel took some time out of his hectic schedule to discuss how Punk Security came about, offer some words of wisdom and tell us what is next for Punk Security.
What made you start your own company?
There are many reasons, however, the main reasons were that we wanted to make a difference for customers and change the face of cyber security, from "nay sayers" to enablers with great security practices.

Where did the company logo come from?
The logo was actually designed by my daughter, the colours on the mane represent the different security colours, red team, blue team etc and the zebra is clearly the most punk like animal there is! We had some great feedback about the logo at DTX, everyone seemed to love it. We wanted something fun and different that stands out from the rest, which is also what we want to offer our customers.

How long have you known Simon, the other founder?
Simon and I have worked together and been friends for over five years. Simon is a technical genius and together we make an ace team. We have won several CTF challenges and designed solutions for really complex problems. We just make a brilliant technical team!

What sort of issues do you see over and over again?
We were aware that customers are struggling with managing cyber technical debt and security training staff. We help our customers by injecting ourselves in to existing teams and upskilling very capable team members.

What would be your advice to a business looking to introduce security to their development processes?
Start small and build it up. The most important part is to understand how your teams currently work and build security practices with their existing ways of working, security is hard enough with out a changing peoples ways of working.

Can security really be automated?
Parts certainly can with good tooling however you need framework, people and process to handle the findings, preventing further technical debt.

What's next for Punk Security?
So we have personal and business objectives. For personal stuff we have many more open source tools to release this year, security conferences to attend and talk at. For business objectives we need to continue to grow, hire more staff and deliver value for new and existing customers.
For more information, email us at

[email protected]

or call us on 0161 660 3545